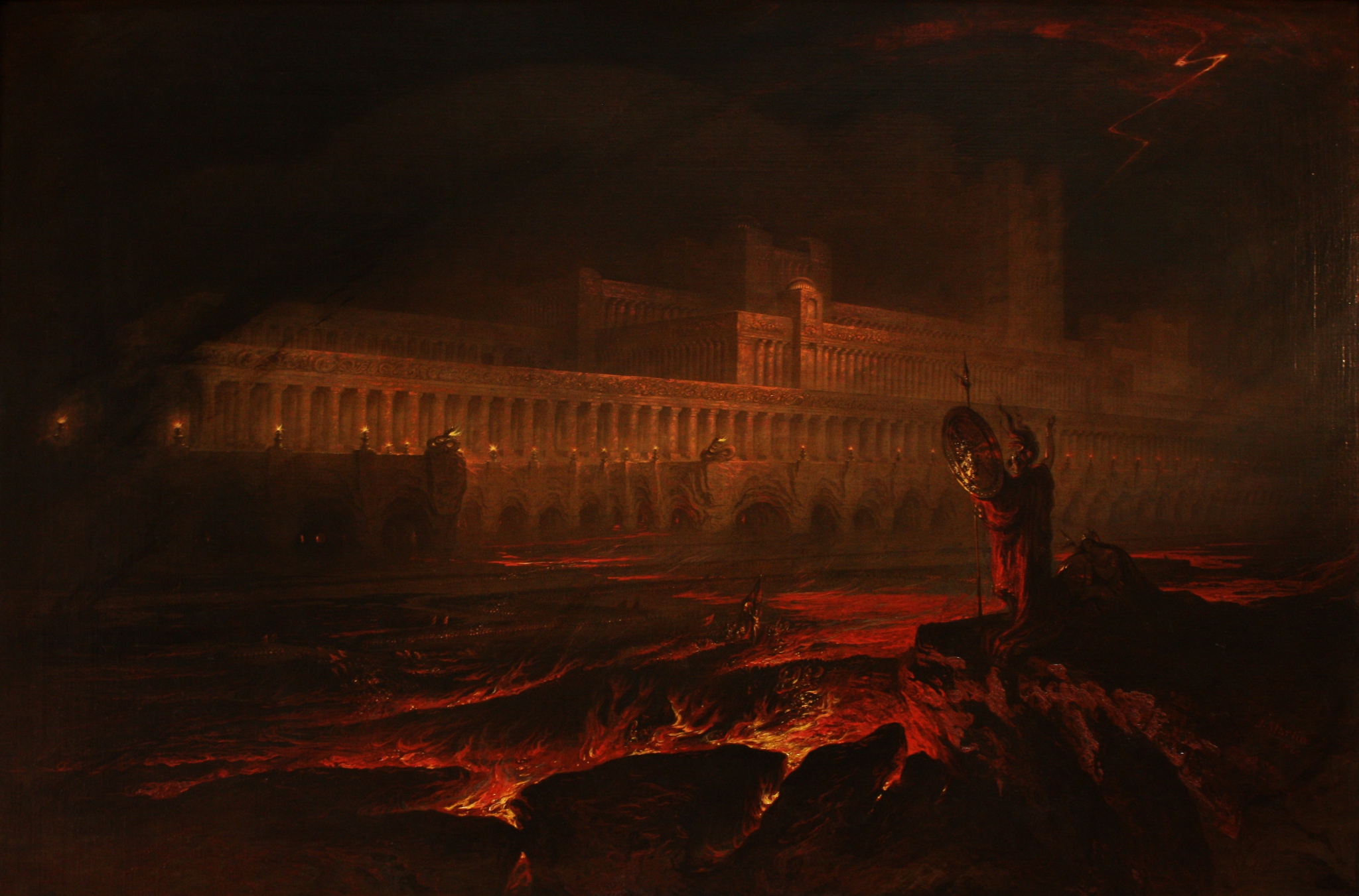 Obviously, a concept like creative destruction has an extensive genealogy. In Western philosophy, at least, you can trace variations of the idea back to Greek pre-Socratics like Anaximander and Heraclitus. While the specific locution "creative destruction" is often attributed to Joseph Schumpeter (who probably pulls the term from either Karl Marx or Werner Sombart), the insight that creation and destruction are somehow reciprocal in nature certainly isn't uniquely his. Indeed, there's a certain irony in how Schumpeter, a conservative pessimist, is today perhaps the figure who most readily comes to mind following invocations of the term (e.g., by corporate raiders and culture warriors). That being said, Schumpeter's optics do illuminate a particular concern, namely, the distinct possibility that processes of creative destruction may well terminate in collapse when they reiterate unrestrictedly under conditions of scarcity (e.g., of natural resources, of general intellect, etc.).
In any case, it's worth dwelling on the four figures I discuss below, not just because they each offer rather different descriptions of this highly dynamic and generative theoretical object ("creative destruction"), but because their attempts at redescription exemplify one version of what it means, in my sense, to use an object. Object use operationalizes redescription. Redescribing an object lets us repurpose that object. This is because redescribing the object alters its descriptive apparatus, which changes what the object is, which changes the range of what the object can do (its prospectus). In this regard, object use presupposes creative destruction. The fantasmatic object, the manifest image, the projective material, the standard assumption: these inheritances and investments need to be destroyed – that is to say, reconfigured – in order to free up the objects for use. But the process of creative destruction isn't as linear and straightforward as merely eliminating errors, or knocking down Bacon's idols. Error may be ineliminable (and perhaps it's a good thing, too, otherwise we'd have nowhere to start and nothing to do, nowhere to go and no one to know), but it is certainly reducible. (Note: The operation I'm describing isn't just about dispelling an erroneous or fantasmatic object or projection in order to get access the real object. On my account, a bad or inhibiting description is a part of the real object, because the descriptive apparatus is one of the ontological strands composing the object. Therefore, instead of dispelling descriptions or representations as such in order to get at unmediated reality, we are trying to reconfigure, redescribe, remediate, and repurpose our objects.)
Sabina Spielrein (1885-1942)
Joseph Schumpeter (1883-1950)
John Boyd (1927-1997)
Nick Land (1962-)
Go back to Part 2 ("Freeing up the objects for use") or go forward to Part 4 ("An informal algorithm for repurposing worlds").