Academic publications are listed in my C.V. Occasional writings may be found at the Noir Materialism blog. Occasional translations can be found here.
Non-academic essays and web publications
Published fiction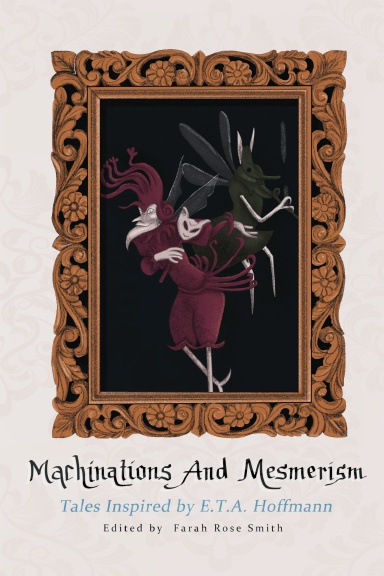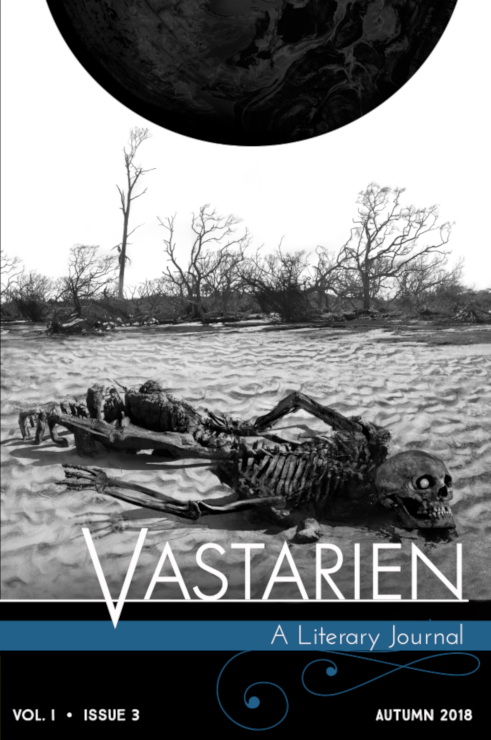 Unpublished translations
Emiliano Gonzáles – "Rudisbroeck o los autómatas" (1978)
Emiliano Gonzáles – "El devorador de planetas" (1989)
Michelangelo Antonioni – Tecnicamenta dolce (Torino: Giulio Einaudi, 1976)
Hans Blumenberg – excerpts from Die Vollzähligkeit der Sterne (1997)
Ludwig Klages – "Mensch und Erde" (1913)
F. W. J. Schelling – miscellaneous letters following the death of Caroline Schelling in 1809
Dominique Auffret – excerpts from Alexandre Kojève: La philosophie, l'état, la fin de l'histoire (1990)
Alexandre Kojève – previously untranslated passages from the Introduction à la lecture de Hegel
Sylvain Lazarus – excerpts from Anthropologie du nom (1997)
Alain Badiou – D'un désastre obscur (1991)
In drafts
"The Cult of the Scarlet Elephant."
"Corn Demons."
Technically Meat. Novella about a female documentarian who, after discovering bizarre reels of film in her basement, travels to South America with a private detective to investigate the deaths of her parents years before and the impossible, psychedelic images they may have captured on film. Inspired by Michelangelo Antonioni's unproduced screenplay Technicamenta dolce, Ruggero Deodato's Cannibal Holocaust, and James Bryan's Jungle Trap.
American Psychogeography. Collection of essays exploring psychogeography, displacement, the weird, and the American landscape. Draft materials: "Hawksmoor/Winchester House" (on British psychogeography, the Winchester House, and the haunted history of the American gun); "Exham Priory" (on H. P. Lovecraft's "Rats in the Walls" [1923]); "Zothique and the Zodiac Killer" (on Clark Ashton Smith's Dying Earth stories and the history of the American serial killer); "Shopping Malls of Carcosa" (on dead malls and the landscape of Carcosa, as mythologized by Ambrose Bierce, Robert Chambers, Karl Edward Wagner, and others); "UFO Land" (on the American UFO experience and its intrinsic relationship to American Cold War mythology, paranoia, and longing); "Salem and the Outer Darkness" (on witch law in early colonial America, Nathaniel Hawthorne, and the phenomenology of the forest); "Noir Paleontology" (on Thomas Jefferson's mastodons, the birth of the distinctly American Hollow Earth, and the structural role of darkness in film noir); and others.
"Headstones." Short story about a graduate student in anthropology who survives a plane crash in the Andes only to make a sinister discovery about her doctoral adviser, who perished in the crash.
Exit Paradise. Novel about a violent revolution on a cruise ship and a young, unhappy couple consequently marooned on an ocean cay, who fix their relationship by unusual means.
Training Exercises. Novel about a monastic artificial intelligence who, after encountering a mysterious fragment of incomprehensible data, escapes into the material world, hijacks a corpse, and tries to make sense of his baffling new environment while slowly being pulled into its heart of darkness.
"Original Sin and Its Photocopies: K. W. Jeter and Theodicy." Long-form essay about the immensely underrated genre writer K. W. Jeter.